Keepsake Wedding Invites
These invites can be a forever lasting invite. We can take peices of your wedding gown and incoproate them with the invite on lace and colored background.
Mardi Gras Bling Tall Invites
These 4 x 11 Invites are longer than ordinary invites. A nice formal looking and memorable way to invite your guests.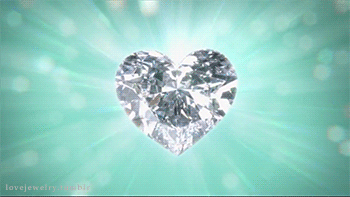 Breakfast at Tiffany's Invites
Want a private and classy invite for your guest with a gorgeous Audrey Hepburn displayed through out? This is touched with a perfect Tiffany Blue ribbon and also a Black Tie inside.
Butterfly of Lime Burst Invites
Want a special invite for that spring, summer wedding of a butterfly theme. Color shown in apple green and black.
Be My Bridesmaid Invites
Be My Maid of Honor Invites
What better way to invite your MOH (maid of honor) and BMB's to play an important part in your wedding day! These cards are very personal to each individual with a note of asking from your heart to stand by your side on your special day. Comes in many colors to match your theme.
Red & Midnite Swirl Invite Set These formal invites come with a black tie and black swirl design on all cards including the response and R.S.V.P.'s Rhinstones are extra!
Black Tie Classic Fringe Invites
Peppermint Joy Invitations
Calla Lily Platinum Bling Set
Calla Lily Platinum Bling Invitation
Ivory Midnite Bow Invitation Set
Ivory Midnite Bow Invitation
CHANEL Lollipop Invites
(Shown in Black & White, trimmed in Black and rhinestone decor. Initial on one side and the invitation on the other. All color lollipops can be custom made to match your theme.)
Size: 12 1/2 inches
(Special envelopes need to be ordered for mailing)
Damasky (velvet)Bling Bow Set
(Invitation, Reception & R.S.V.P. cards can be sold seperately. Rhinestone decor is on a limited stock of availability. If not in stock we will notify you and substitute)
Coral After Midnight Invitations
PARTY
SHAKERS
SHAKERS
Email us here: partyshakers@yahoo.com
Welcome to the personal invites page where everything begins with Personal Party Invitations, Wedding Invites, Bachelor Party, Bachelorette Nites, Save the Dates, Bridal Showers & more! This is where your personality lets loose!
All created invite are handmade from the heart and may not be perfect, but they are special in every way! Most creations are made upon request. The creations are sold by 10 each!
Payment is made via Pay Pal only. Once your payment is received, your sample demo is created and emailed to you by picture only. Demos are not mailed! Reasons for duplicating Party Shakers creations and It Is PROHIBITED!
All Invites, Bachelor, Be My Bridesmaids, Save the Dates, Bridal Shower Invites are created to your theme color you have choosen.
NOTE: SAMPLES USED IN PHOTOS-Phone numbers and addresses are fake along with dates and location of events to protect our clients.
Absolutley NO REFUNDS OR RETURNS after shipments!

Invitations come in:
Damask (Velvet)
Apple Green
Black
Blues
Brown
Burgandy
Cranberry
Eggplant2
Fuchsia
Gold
Gray
Hot Pink
Ivory
Pear Green
Tiffany Blue
Lavender
Pinks
Purple
Magenta
Hot Pink
Sage
Yellow
Orange
Silver
White
Pink Pearl & Formal Tie Photo
Pocket Fold Invites
These 5 X 7 invites come in a soft pink shimmer pocket fold with a black and white photo, sealed with an after 5 elegant black bow in the inside.
Gold Purse Invites
These special invites are for that personal party for your girls to remember forever. Ideas of this particular invite is for Birthdays, Bridal Showers, Bachelorette Parties, Engagements, Girls Nite Out and many others. Go Wild and use these for that rememberable invite!
Silver Bling Purse Invites
Pocket Swirl Feather Brooch Glam Invitation
These 5 X 7 Invites come in a silver shimmer pocket with a shimmer paper of swirl texture accompanied on a background color with a satin ribbon and star flared brooch.
Brooches are very personal and can come in pearls, rhinestones etc., just ask us.
Yellow & Platinum Photo Bridal Shower Invites
Blue Topez Invites
Want a simple bow added to the side of your format invite. Accented with a rhinestone.
Lilac Daisy Trimmed Invites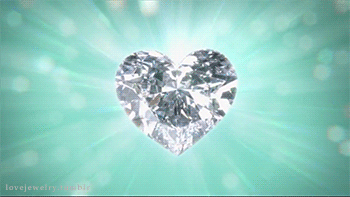 Tiffany Bow Invitation
Sage Bow Love Invitation Set
Simple Invites or Inserts
(These are some simple invites created on a pearlized paper to go into invite pockets. These can be considered for just a simple and more of an inexpensive way to announce your event. Rhinestones are extra.)
Magenta-Gold Belly Dancer Invites
(A sexy looking veiled invite that is perfect for that bridal shower, SWEET 16's, bachelortte parties and birthdays. Shown in a gold trim with magenta rhinestones and comes with matching envelopes.
Dimensions: 4.5 x 6 1/4
Other colors are available to match any color theme.)
Baby Blue Belly Dancer Invites
A sexy looking veiled invite that is perfect for that bridal shower, SWEET 16's, bachelortte parties and birthdays.
Dimensions: 4.5 x 6 1/4
(Shown: Baby Blue with Gold Trims and rhinestones. Different Gold Trims are available!)
Lollipop Invites In All Colors Available
(Special envelopes needed for mailing invites or you can hand deliver these personally to your guests for your upcoming special day. Shown in Black & White and Dark Pink & Black and measure at 12 1/2 inches)
Dark Pink Midnite Lollipop Invites
Strawberries & Chocolate InvitationSet
(Reception, R.s.v.p and Response cards can be sold separately) Bouquet-Fanned Layered Programs seen in our Fan Program Section.
Apple Green Spring Invitations
(Invitation, Reception & R.S.V.P. cards can be sold seperately.